Experimental Embroidery Projects
2020 - 2021
With no formal traings and using a banged-up secondhand sewing machine, I have been embroidering language and imagery onto garments for the past six months.
Part 1
In August 2020, I participated in a group art show that took place in a field next to a farm in Molalla, Oregon. For the show, I embroidered five shirts, with phrases such as "evil" and "ex-party girl" on the top left or right, the placement where you would typically see a brand logo, intials and monograms.
The phrases are typically considered with identity...."labels" we put on take on ourselves, or assign to others.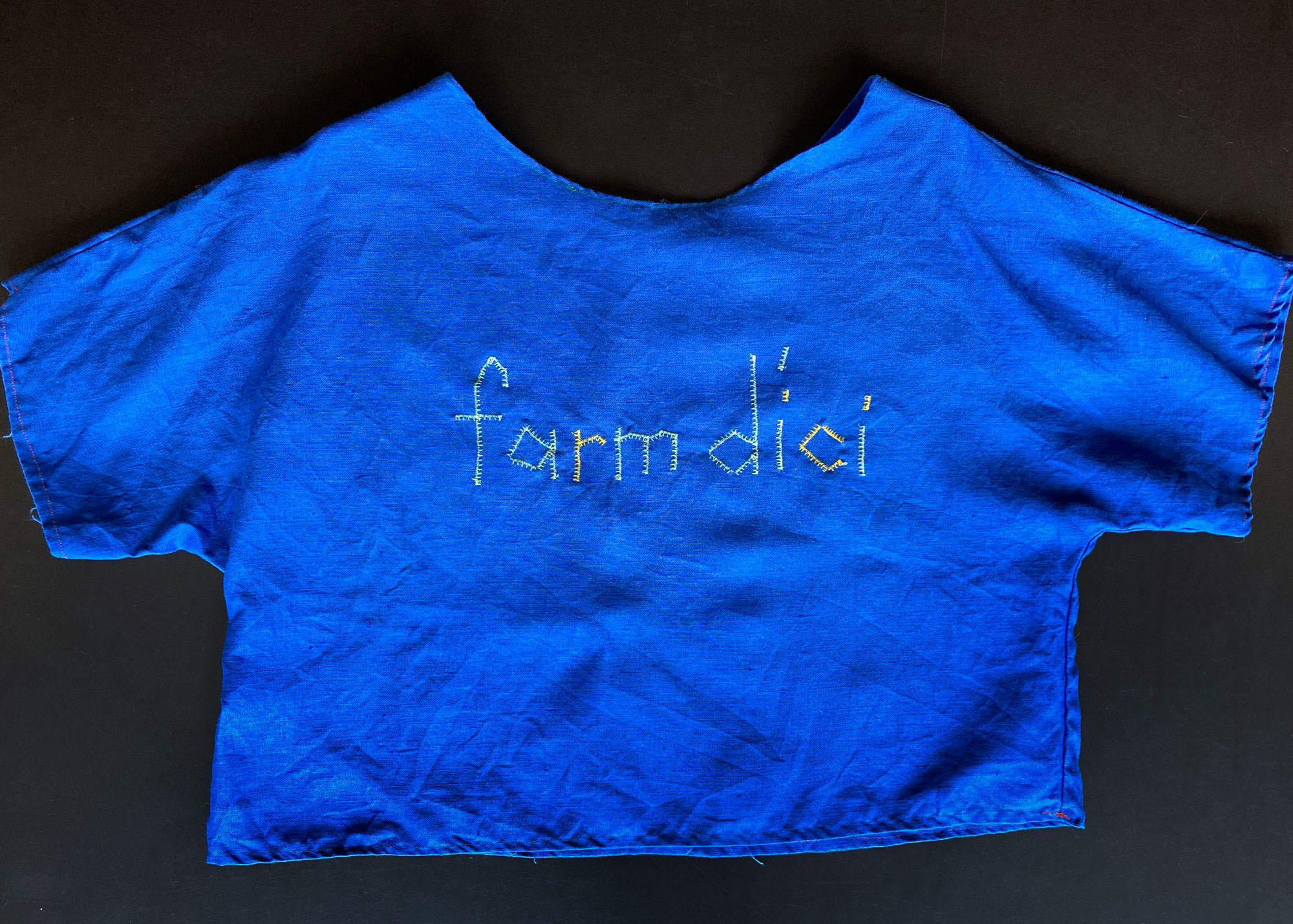 Part 2
In Spring of 2021, I was commissioned to embroider the name of a farm onto 13 linen crop tops. The shirts were hand cut and and sewn by
CouryCloth,
another Portland artist.
Eventually, these shirts would be distributed to employees and volunteers who worked at the farm and helped out at the farmer's market stall.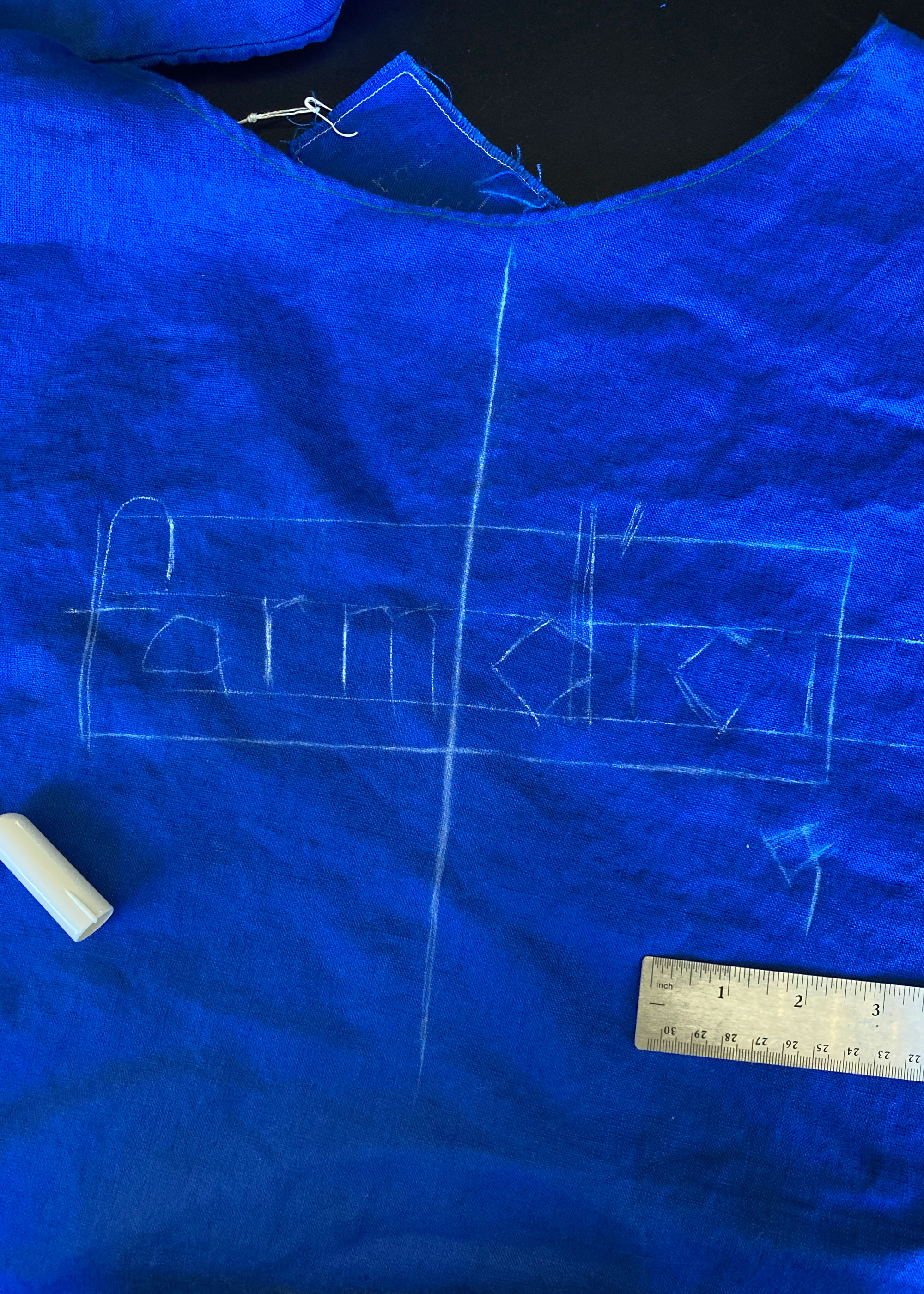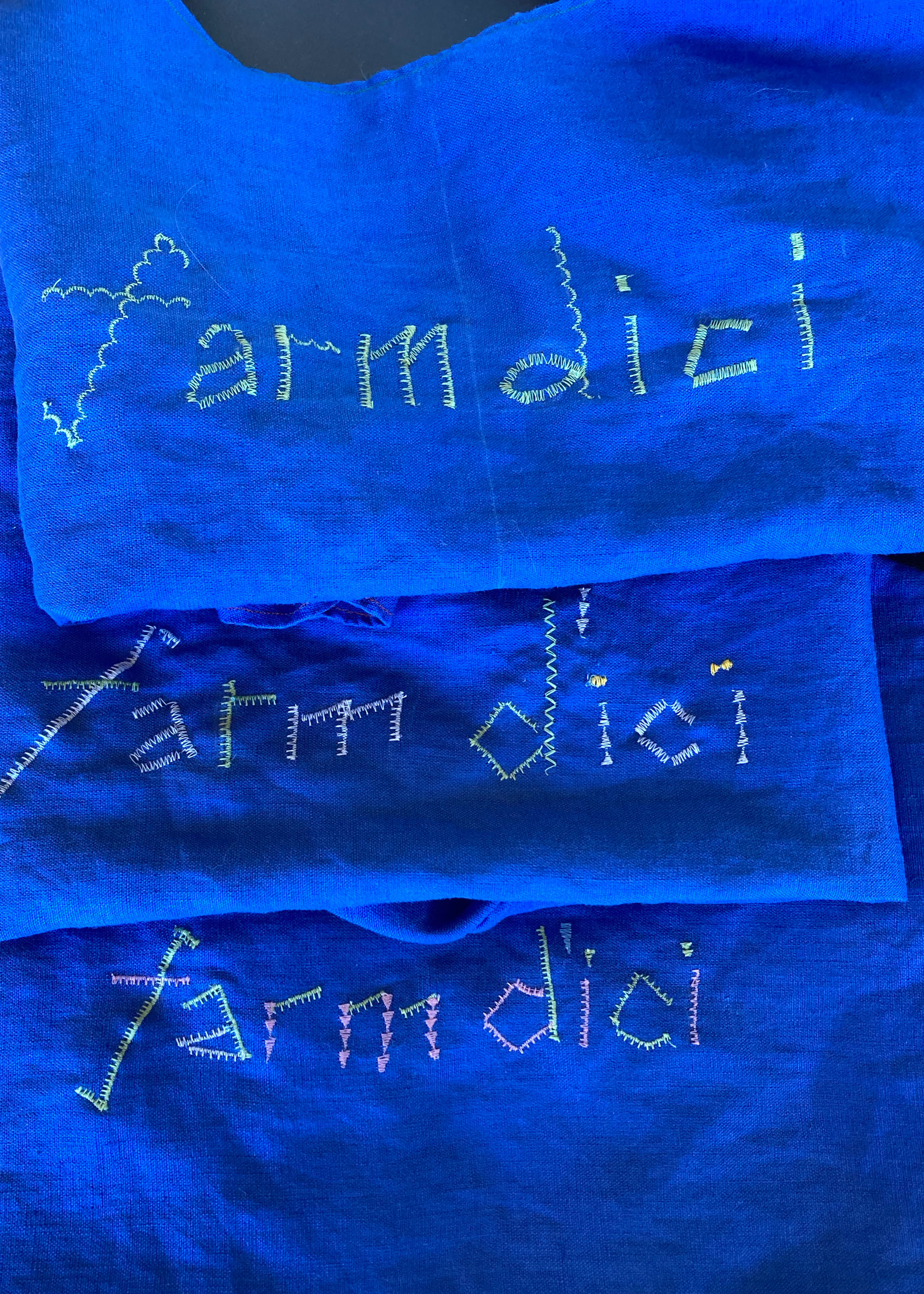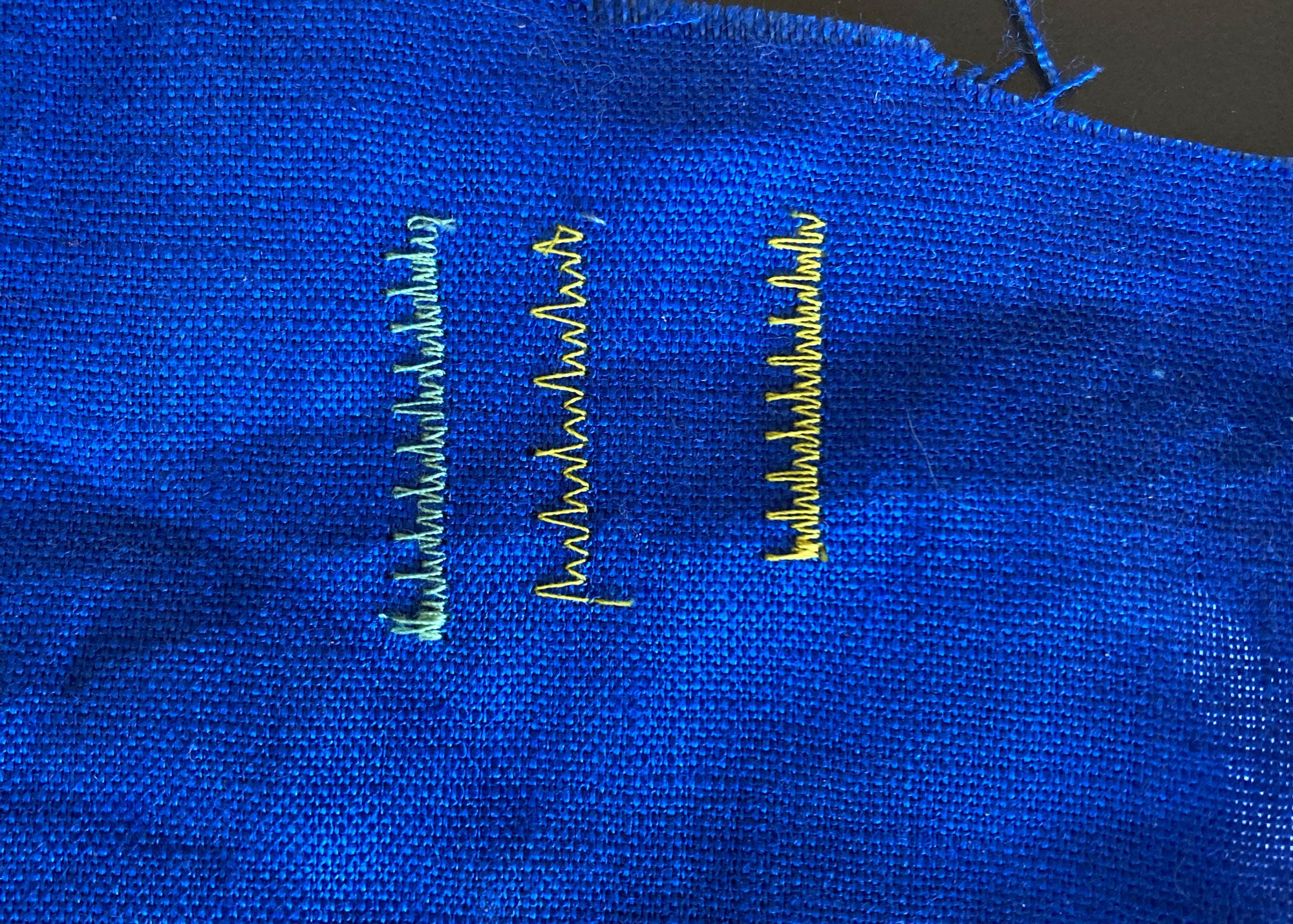 I used chalk to roughly define the letters, than sewed each letter one by one, switching the stitch pattern and sometimes the thread color as I went. Ultimately, each shirt is unique.

I call it experimental embroidery because it truly is that—it doesn't have the polished look of commercial embroidery. To me, it feels more like awkward-typography-via-material-constraints than 'embroidery', but that just doesn't have as nice of a ring.